Testimonials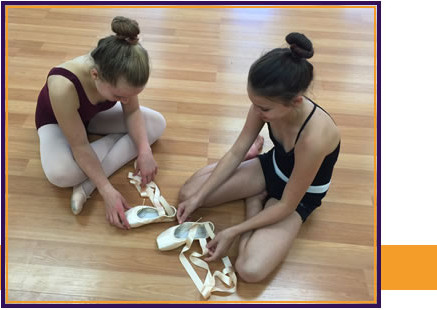 "I am a mother of a young dancer. My daughter is 8 years old. She is going on her 5th year of dancing. (Three years at Mariana's Dancing Studio)
What I like most about MDS is that the Director and Instructors do not limit the types of dances their students learn or hold any of their students back because of their age.
My daughter has been dancing since the age of 2. When she was 5, she became interested in earning other types of styles such as Hip Hop, Jazz and Lyrical. We looked at different studios and found that most do not offer these styles for younger dancers. One studio said they do not offer lyrical or contemporary to students under 10 years old. Needless to say, my daughter was ecstatic when we found MDS.
Soon after she started dancing at MDS she was interested in joining the Studio's Mini Competition Team.
Even though the Team being formed was comprised of students who were at least 2- 3 years older than she, the instructors made her feel an integral part of the team. She has been very happy at MDS, has competed with group routines , two solos and a trio, having won 1st Place awards in several instances. She has performed in the many recitals the Studio produces, both in Recreational and Competitive routines.
She now also takes Acrobatics/Tumbling at the Studio, which has enriched her skill variety. She has been part of showcase performances on T.V, parades and other special events.
I am very happy with MDS and so glad and proud to watch her progress year after year."
Claire M., Parent
"My daughter has been dancing at Mariana's Dancing Studio since she was 9 years old. She is now 16, and she has been a part of Mariana's Competition Team for the past 3 years. Thanks to Mariana, dance has become an important part of her life.
The studio has instilled in her some valuable qualities along the way in addition to learning some fantastic dance - teamwork, responsibility, perseverance, and hard work. The teachers have encouraged her to learn and grow as a confident dancer. Best Dance Studio!!!"
Janine H.