Mariana de Ezcurra
FOUNDER | DIRECTOR | OWNER | TEACHER | CHOREOGRAPHER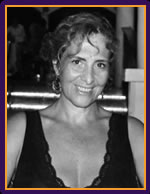 Mariana de Ezcurra is an award-winning Choreographer, recognized by some of the most renowned Competition Organizations in The USA, having presented hundreds of her Dance Routines before judges and well established Regional and National Competitions such as Nexstar, World Class Talent, Beyond the Stars, Elite Dance Challenge, On Point Dance Challenge, etc. She is a multiple Choreography Award winner, and her routines have consistently placed Top Scores, and Highest Overall Scores in many of the Competitions the Studio attends.
Mariana's choreography and teaching methods are unique due to her strong ties to the theatre. She performed for years in musicals, locally, in Boston and in her native Buenos Aires. She enjoys narrating stories though her dances, and using strong images to see her dancers come alive and make the audience an engaged participant. She has brought her students with fun, upbeat dance routines to many Showcase Performances, such as Relay for Life, TV Broadcasts, Art Shows, with one of the highlights being a trip to Disney World in Orlando for a live performance.
Originally from Buenos Aires, Argentina (the Tango capital of the world), Mariana is now studying different Ballroom Styles like Salsa, Tango, Foxtrot, Meringue, Waltz, Rumba and Swing and will be a Certified Acrobatic Arts Teacher this Fall, as part of her outside studio studies. She is also certified in Zumba instruction.
Mariana has studied different styles of dance with various organizations both locally and nationally. She has studied one on one with reputable and experienced teachers, who mentored her first steps into the choreography world.
Mariana is constantly researching new styles, trends and ideas in Dance, to provide her students with a great education that includes excellent technique, new dance skills, and all elements that can help her students excel and stand out, as well as feel accomplished and proud of their work.
Mariana graduated Summa Cum Laude with a Masters degree in Clinical Psychology (her first love) and worked as a Psychotherapist for more than ten years, both on the public sector (Hospitals, Clinics, Emergencies) and in the private sector with her own practice, seeing clients for individual and couple's Psychotherapy. She also has a degree in Physical Education. Both disciplines have contributed greatly to create the work she does at the studio.
She has produced ViVa Argentina, an all professional Tango based show, where Broadway dancers from Forever Tango participated under her direction.
In her early 20s Mariana traveled for almost 2 years on her own, through South America, North America and Europe. Her experiences and anecdotes of that adventure are many times splashed with illustrations in her choreography.
Mariana has choreographed for Fashion Shows, Parades (with the studio having won just last year the Best Youth Parade Float at the famous Topsfield Fair, 2014), Art shows, Weddings, Fun- Raising Performances, Music Video Choreography, and her long track record of many Broadway Musicals with Neverland Theatre, such as Chicago, Joseph and the Technicolor Dream Coat, Annie, The Sound of Music, High School Musical I and II, Godspell, Grease,Charlie and the Chocolate Factory, Cats, Oliver, Broadway revues, holiday-themed shows, and of course, many, many dance shows featuring her students!
Mariana choreographed "Blue Hair Troupe", an innovative musical review which was performed at the Tremont Theatre in the Boston Theatre District on a two year run as well as another year's run of the show at Giggle's Comedy Club in Saugus, MA. She has also worked as a Choreographer at local school shows and enjoyed every minute of it!
Mariana has taught after-school programs, workshops, intensives at different Boston based organizations such as the Girl's Scouts Club and others.
In a recent Dance Teacher magazine interview, Mariana was quoted on the issue of overcoming "stage freight" or "performance jitters," another example of the world of Dancing and Psychology coming together.
She is a ferocious defender of positivity and camaraderie. She has developed a "Zero Tolerance" policy against bullying, hoping to contribute to the cause by helping her students identify bullying and its effects, and hopes to teach her students how to become an agent of change by speaking up and more importantly by being accepting, loving and open to others, emphasizing sympathy and consideration.
Mariana relates her mindset and philosophy on these subjects to her mentor in her young formative years, Mrs Dell' Oro, who was first Mariana's Varsity Volleyball Team's coach, who then received a Doctorate's degree on both Theology and Philosophy. Long talks with Mrs Dell' Oro and shared experiences have strongly shaped her view of relationships within groups. teaching, learning , leadership, friendship and solidarity.
She also believes any student who enters the doors of MDS should be treated with utmost respect, and should receive personalized treatment and consideration, as she is aware of the differences and challenges children face nowadays in their social lives.
Mariana is proud to offer a space where kids of all ages can feel safe, can be themselves freely, and feel supported and loved both by Staff and their fellow dancers. Her psychology background and prior work in the field help tremendously in having a deep understanding of student's motivations, needs and hopes. She facilitates communication between all parties, promoting friendship, positive relationships and self image.
Mariana's passion is connecting with people and children through dance, exercise, humor and love. At MDS, your child will receive the kind of attention, dialogue, understanding and guidance that would be hard to find elsewhere.
Sofia Diskes
ASSISTANT DIRECTOR | TEACHER | CHOREOGRAPHER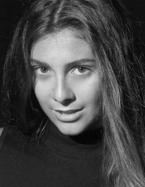 Sofia Diskes has had a deep passion for dance since a very young age. Along with 15 years of dance training in all styles, she also has extensive experience in teaching and choreographing. After 7 years of assisting classes of all ages and styles, her interest in teaching grew immensely. Since deciding to begin her career in teaching dance, Sofia has taught many classes from recreational to competitive for all ages. She has won choreography awards at renowned dance competitions and has been the youngest choreographer to do so! Her teams and soloists have received top scores, special awards, and additional recognition time and time again.
Along with choreographing for many competitions, Sofia has choreographed for musical theatre productions since the age of 14. As for her training, Sofia has been taught by many incredible teachers throughout the years, has won many top overall scores/titles at national dance competitions and special judges awards, and has taken class from many prestigious teachers including Desmond Richard, Hannah Wintrode, Ian Eastwood, Jamie Goodwin, Tricia Miranda, Dave Scott, and many more.
Sofia truly loves working with kids and sharing her passion for dance. She believes that dance is an artistic sport with so much to offer for everyone who wishes to explore it. She hopes to continue to inspire young dancers and artists as her career continues, not only as a dancer, but as a person. She can't wait what the future has in store for her current and future students!
Jenn Schneck Fink
TEACHER | CHOREOGRAPHER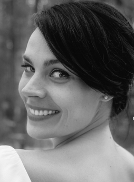 Jenn Schneck Fink holds a Bachelors of Fine Arts in Musical Theatre and Dance from the University of Wisconsin Stevens Point, where she studied under Julliard's Joan Karlen and James Moore, assistant to the legendary Jerome Robbins. Miss Jenn began her training at Dance Arts Center in Mount Pleasant, Wisconsin, and continued her training at Chicago's premier studios: Lou Conte Dance Studio (Hubbard Street Dance), Gus Giordano's, Joel Hall, and Visceral, as well as attended national master classes taught by top dance industry instructors and choreographers. Miss Jenn received her Pilates certification in 2009 and continually strives for higher education in the field of dancer anatomy, strength, alignment, injury prevention, and kinesiology.
Miss Jenn has studied with some of the nation's top instructors and choreographers, including but not limited to: "technique guru" Miss Paula Morgan, Joe Lanteri, Jackie Sleight, Suzi Taylor, Mandy Moore, Doug Caldwell, Lauren Adams, Chris Jacobson, Caroline Lewis-Jones (nutrition), Shannon Mather, Joel Hall, Teddy Forance, Katy Spreadbury, Sonja Tayeh, and the renown author and instructor Karen Clippinger. Miss Jenn's choreography credits include Dance Chicago, The Racine Kid, and Youth Players, master classes for inner city community programs in Chicago, Revival Dance Intensive, and she is a visiting instructor for several studios in the Midwest and New England.
In the competitive circuit, Miss Jenn has judged for VIP Dance and Rainbow Connection Dance Competition. Her work and students have been recognized regionally and nationally, receiving Choreography, Technique, Critiques Choice Nominations, Best of Show, Best In Studio, and High Point awards and regional scholarship titles at Adrenaline, New York City Dance Alliance, Radix, The Move, Jump, L.A. Dance Magic, League of Champions, Open Call, Velocity Dance Convention, Spirit of Dance Awards, Hollywood Vibe, and Spotlight Dance Cup. Many of her students enjoy thriving careers, collegiately and professionally, in the dance and theater industry.
Cheryl Dalessio
TEACHER | CHOREOGRAPHER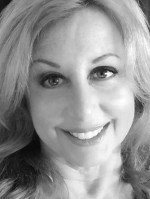 Cheryl Dalessio has been teaching the art of Dance for many years, and it has always been her passion. She has studied with notorious figures of the Dance world such as E. Virginia Williams, (founder of Boston Ballet), Tap extraordinare Julia Boynton, and the famous Bill Fowler.
Cheryl loves all dance styles, but has concentrated in particular on Tap and Classical Ballet. She is an award winning choreographer and has choreographer many musicals: Annie, West Side Story, Nunsense and more.
She has helped her students achieve the highest level of scores in dance competitions and is always directing all her efforts to the improvement, enjoyment and artistry towards all her students, whether they are recreational of competitive. Cheryl teaches confidence and camaraderie, knowing that it will enrich their lives, and hoping to be a strong role model to all her students.
Bethany Vahn
VOCAL PERFORMANCE COACH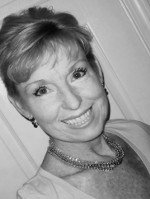 Bethany Vahn is a veteran performer who began studying voice privately at the age of 12. She continued her studies in Vocal performance and Musical Theatre for many years.
Bethany has performed throughout the United States as a Singer/Dancer in theme parks such as Busch Gardens and OpryLand, as well as touring shows such as Joseph and the Amazing Technicolored Dreamcoat and The Sound of Music. Bethany also traveled throughout Europe where she performed Classical, Broadway and Jazz genres with various musical companies.
Ms Vahn's career landed her on a cruise ship as a performer and eventually Assistant Cruise Director. After nearly a decade on the high seas, she returned to college to pursue another passion as a teacher of children with special needs. She currently works at The Northshore Education Consortium in Beverly, MA.
Bethany is also a Private Voice Teacher at The Music Connection in Danvers and The Creative Arts Center at the Salem YMCA. Bethany continues to perform as well as Direct in local Community Theatre productions. Bethany loves working with children and adults alike, and will continue to encourage, nurture and celebrate the musical passion within each individual student.
Marci Diamond
MPA | TEACHER
Marci Diamond is a former competitive gymnast, and currently directs the youth circus arts programs, as well as teaching acrobatics, aerials and contortion classes for all ages at Aircraft Aerial Arts in Somerville, MA.
Marci formerly taught aerial dance at Boston University, and has been a guest teaching artist from Alaska to New Zealand, for dance teams, theater companies, and circus schools.
She is an award-winning performer, with credits in TV, film, national commercials, theater, and under the big top, and is a proud union member of both SAG-AFTRA & Actors Equity.
Candace Perry
TEACHER | CHOREOGRAPHER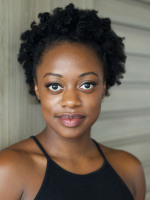 Candace Perry began her training at a very young age, at a local dance studio in Chester, Virginia. Following her passion for dance led her to Thomas Dale High School for the Visual and Performing Arts, which shaped her immensely as a young artist. Upon graduation, she attended George Mason University and in 2014, graduated Magna Cum Laude with a Bachelor of Fine Arts in Dance and minor in Business.
While at George Mason, Candace performed works by Mark Morris, Kyle Abraham, Bill T. Jones, Robert Battle, Stephen Petronio, Camille A. Brown, Martha Graham and others. During her senior year, she received two awards for Excellence in Choreography and Performance, and had her choreography showcased at the American College Dance Association Mid-Atlantic.
From 2014-2015, Candace was a company member in Rioult Dance NY. She performed in many of their Spring 2015 national tour dates and performed abroad with the company in France, Luxembourg and Italy. Between 2016 and 2018, Ms. Perry traveled the world as a featured dancer, aerialist, and Dance Captain for both Holland America Line and Royal Caribbean International cruise lines. Candace has now relocated to the Boston Metropolis and is dancing with BoSoma Dance Company in her first year. She is very excited to continue her professional career dancing and teaching in Massachusetts.
Alana Rossi Carpenter
TEACHER | CHOREOGRAPHER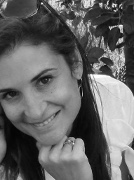 Alana Rossi Carpenter has been participating in musical theater her entire life, both as a performer and as the mom of three more performers: Lila, Tess and Kit. Some of her favorite roles include Annie in Annie, Lucy in You're a Good Man Charlie Brown, Sandy in Grease, and Agnes Gooch in Mame.
Alana is also a professional singer as well as a private voice teacher. She loves working with local theater companies and individual students—passing on her love of theater to the next generation of actors and singers.
Brendan Falsey
TEACHER | CHOREOGRAPHER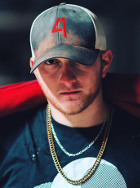 Brendan Falsey has always loved to dance. He grew up in a studio setting taking hip hop, musical theatre, tap, and jazz classes.
Brendan has recently been expanding his versatility by training with The Expressive Movement, StriveForChange Lifestyle, Sean Bjerke, Darnell Snoopy Brown, and others. He has practically been dancing his whole life, and it is more than just movement to him. For the past four years it has been his career and he is always excited to further it and grow.
Amanda Jette
TEACHER | CHOREOGRAPHER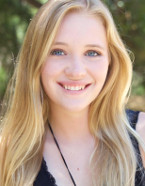 Amanda Jette received most of her dance training in Los Angeles, California where she grew up, starting at the age of 2. She competed with award winning studios as well as being captain for her high school dance team, which went on to win over 15 regional titles and 3 national titles. She was also a participant on America's Got Talent Season 9 with the Hart Dance Team, where they competed at Radio City Music in the top 48.
Amanda has danced for numerous Nike promotional marathons around LA, and has taken class with Alex Wong, Twitch, Misha Gabriel, Megan Sannett, and Brandon Bryant at various conventions and competitions. She also studied under Kobi Rozenfeld, who choreographed two of Beyoncé's world tours.
Amanda recently returned from a year abroad in Oxford, England, where she was a part of the Oxford Dance Company as both a participant and choreographer.
Amanda loves to work with kids and is very excited to spread her passion of dance!
Kevin Carey
TEACHER | CHOREOGRAPHER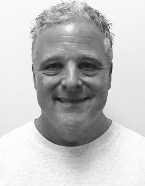 Kevin Carey is an accomplished acrobat and gymnast who has extensive experience in the world of acrobatics, tumbling and gymnastics. He competed for East Stroudsburg University, in Pennsylvania; was the main coach in Phoenixville YMCA Gymnastics ( PA); and also coached and directed Level 5 and 6 State Champions varsity leagues and teams for over 6 years.
Kevin later founded "Flip City Gymnastics" a very successful gym for all acrobatic arts in Export, PA, teaching all levels. More recently and since moving to New England, Kevin was the head coach for Gloucester High School in the past few years.
Kevin is passionate about teaching kids all ages to get the skill using drills, which are progressive exercises which guarantee nailing down all those seemingly impossible acro tricks. He is excited to bring all his experience and knowledge to share it with all MDS dancers who have an interest in progressing their acrobatics and tumbling skills.
Dance Assistants
ABOUT MDS DANCE ASSISTANT
Each season, two to three students at Mariana's Dancing Studio are chosen to serve as Dance Assistants. These students are selected based on the following criteria:
Dance skills and experience
Respectfulness
Actively enrolled in the program
General attendance and reliability
Leadership skills
Personality and politeness in addressing others
Responsibility
Availability of schedule