Competition Dance Program
Welcome to our Competition Dance & Acrobatics Program
Are you ready to take your dance skills to the next level?
Have you tried sports but none seemed to really click?
Are you looking for a sense of belonging?
Would you like your child to be away from the claws of unhealthy teen activities and habits in their free time?
Would you like to be part of a team and take dance training as a sport activity?
Have you developed such passion and enthusiasm that you can't get enough of dance?
Are you looking for a new studio home in which to participate fully and make memories to last forever, bond with teammates and get the best quality dance training around?
If you answered "yes" to any of these questions, then the Competition Dance and Acro Program at Mariana's Dancing School may be right for you!
CLICK HERE to Reigster for Competition Evaulations!
Please view a sample of our Company Agreement HERE. This Agreement is from 2022-2023 and will be updated for the 2023-2024 Season as soon as competitions release their dates.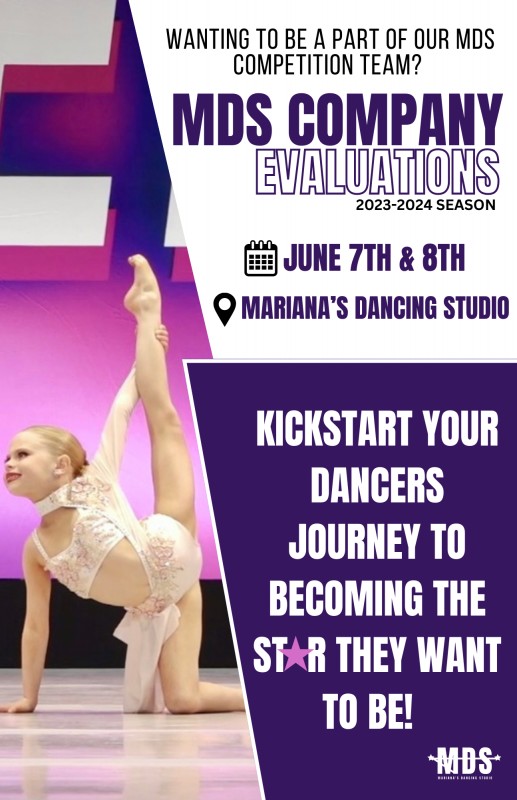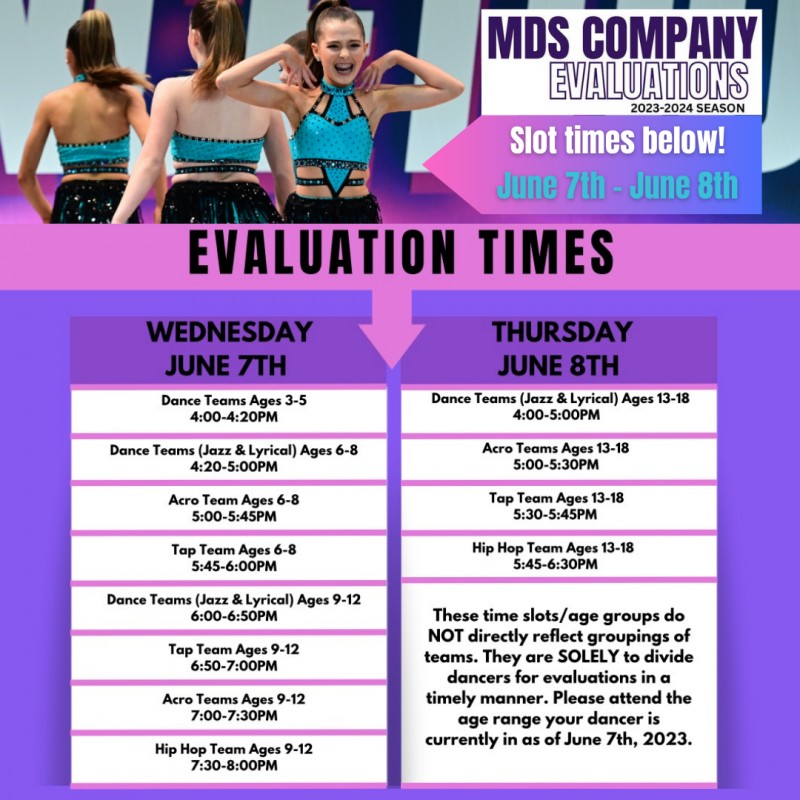 For more information, please watch our informational video first and then you can watch the corresponding age group you are interested in learning more about for specific opportunities!
CLICK HERE FOR COMPETITION INFORMATIONAL VIDEO ON UPDATES, FAQ'S, REMINDERS & MORE!
ALL CURRENT COMPETITORS & INTERESTED DANCERS/FAMILIES SHOULD WATCH INFO VIDEO FIRST.
CLICK HERE FOR TWINKLE TOES COMPETITION VIDEO (ALL INFO INCLUDED)
CLICK HERE FOR TWINKLE TOES COMPETITION OPPORTUNITIES & REQUIREMENTS LIST
CLICK HERE FOR JUNIOR COMPETITION VIDEO (ALL INFO INCLUDED)
CLICK HERE FOR JUNIOR COMPETITION OPPORTUNITIES & REQUIREMENTS LIST
CLICK HERE FOR PRE-TEEN & TEEN COMPETITION VIDEO (ALL INFO INCLUDED)
CLICK HERE FOR PRE-TEEN & TEEN COMPETITION OPPORTUNITIES & REQUIRMENTS LIST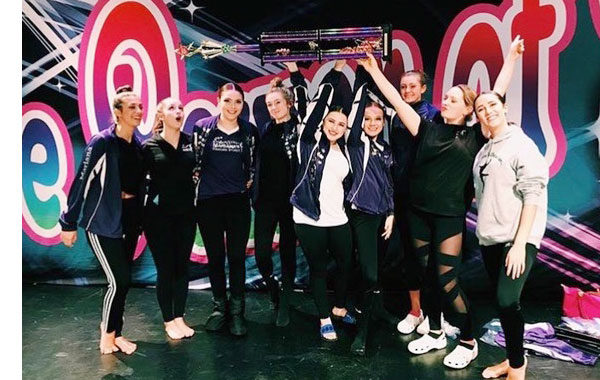 About MDS Competition Dance
Competition Dance is a choice for students who are very passionate about dancing, who are very dedicated and disciplined and are willing to make great efforts to improve their skills in order to participate in Regional/National Competitions against other dancers in their age and category.
Opportunities Available:
- Twinkle Teams Ages 2.5-5.5
- Junior Teams Ages 6-9
- Pre-Teen Teams Ages 10-12
- Teen Teams Ages 13-18
Frequently Asked Questions
Please review our FAQs page for answers to our most popular questions regarding the dance team, including time commitment and cost.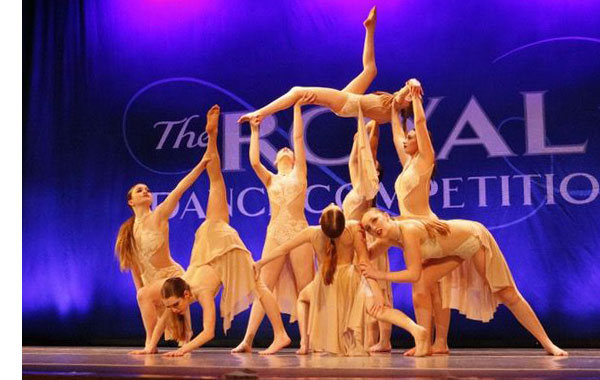 Our competitive Dance Program provides you with the opportunity to get ALL the benefits of practicing a sport at a Varsity level. How so?
Physically, dancers are exposed to rigorous and challenging training which includes conditioning, strengthening, flexibility, technique, ballet, dance tricks and of course choreography competition as well as acrobatics skills much needed today in the world of dance competition. We hold our training to the HIGHEST standards, and our studio has been competing since 2011 -- having won the highest honors, awards, and high scores within nationally-renowned competition organizations. Our choreography is fresh and current; We stay on top of new trends that the kids love, yet maintain the Classical training needed to support such and make it shine.

Mentally, competitive dancing fuels children to thrive. It promotes self-discipline, the ability to take feedback, to apply the feedback and greatly improve. It also promotes the ability to focus to achieve specific set goals, and feeds self-determination. All of these result in an unavoidable dramatic development of self-confidence, assertiveness, and assurance.

Socially, competition dance provides children of all ages with a group to belong to. While friends at school or even in sports may not be too accepting and supportive, your dance friends for sure will be! The camaraderie is off the charts, and the cooperation and common goals allow for strong friendships to be born and last for many years to come. Many of our competitors stay in their teams until high school graduation, and it is such and accomplishment and great feeling of belonging they all develop, that the studio is undoubtedly their second home, away from dangers of teenage misbehavior and unhealthy habits.
MDS Competitive Dance Program is a win-win for all of those involved! It's an experience neither you as a parent, or your child as a dancer, will ever forget, and will treasure forever.
College Consideration
We are confident in saying that this program will build leadership skills, respect, discipline and confidence, but it will result in a path to success! Colleges certainly are impressed by students who demonstrate this level of commitment, have an impressive list of awards/achievements and gain experiences to share. Every student participating in this program will receive various letters of recommendation to include in their application. Some parents may not be aware of the positive influence of a dance background in their child's college applications.
Most of our most committed dancers have gone on to attending top colleges like UCLA, University of Wisconsin, Notre Dame, Rodger Williams, the Berklee School of Music, and many more prestigious schools.