Wedding & Ballroom Dance Program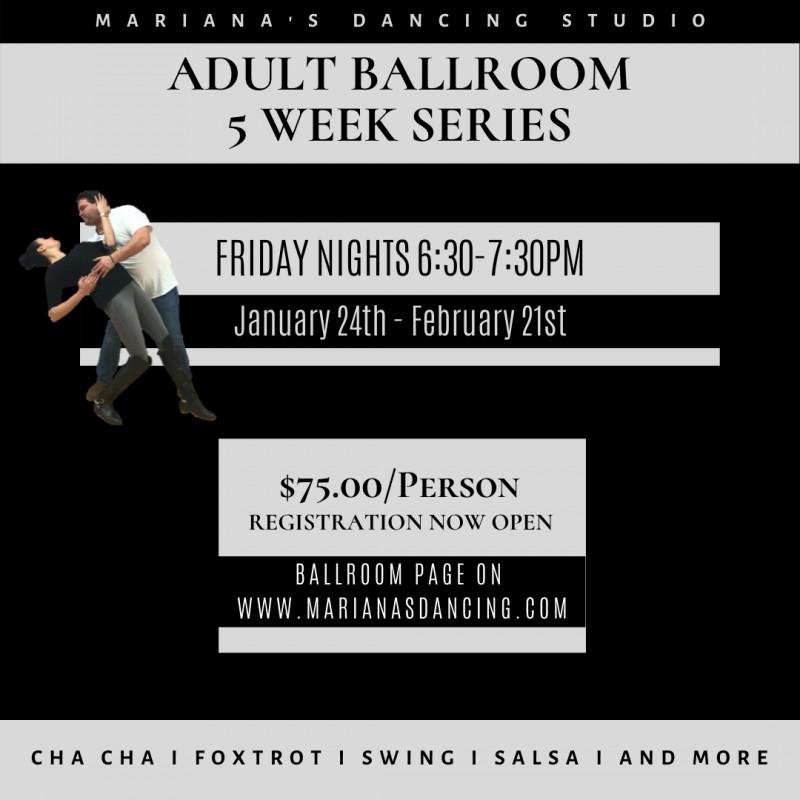 Click HERE to Register
Ballroom Dance
- Are you looking for a fun, social and healthy activity?
- Do you enjoy music and movement?
- Have you danced before and would like to "get at it" again?
- Do you watch "Dancing with the Stars" and wish you could do that?
- Have you been told you have two left feet, but you still love to dance?
- Are you looking for an original way to re-connect with your partner?
- Are you single and would like to meet new people doing something fun?
If you answered YES to any of the above, or have interest in Ballroom Dancing, we have a variety of programs for you! Learn to Waltz, Salsa, Merengue, Foxtrot, Tango, Bachata, Swing, Cha-cha, Hustle and more!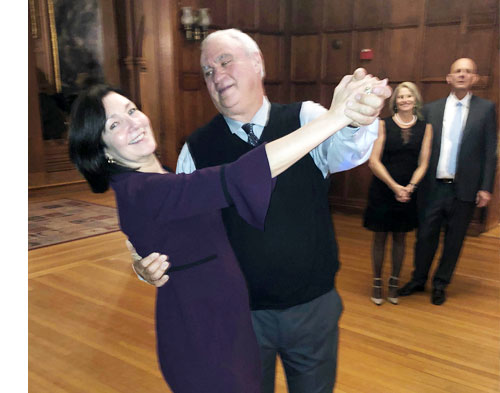 Class Options
Private Classes for 1 or 2 people

Semi-Private Classes for 3-4 people
Group Classes for 5 or more people
Ballroom Party - A social dance party held after brief instruction. Light appetizers are included.
Themed Party - A themed social dance party with music, costume accessories available, a brief instruction prior to the event is included. Recent themes include Latin Nights, '70s Night, Gala Night, White Out Night, etc.
Ask us about our specially discounted Introductory Private lesson!
We guarantee you will feel satisfied with the experience and will leave our studio after class feeling: A bit happier, a bit stronger, a bit more connected, and much more knowledgeable about dance styles and steps.
Wedding Dance
- Are you getting married?
- Is your child or anyone in your family getting "hitched"?
- Would you like to feel more comfortable on the dance floor before all eyes are on you?
Our Wedding Program offers a variety of options to tailor your dance needs for your special day and make it incredibly memorable, including:
Bride and Groom dance choreography. Choose your favorite song, illustrating your own romantic history of coming together.
Father/Daughter or Mother/Son Dance Choreography. You'll choose your own song which better tells everyone who you are and how this day feels for both.
Mom and Dad Dance Prep, so you can both look good on the dance floor!
Wedding Party Dance Choreography. It lets everyone in the action and surprise your guests with a fabulous entrance they will never forget!
Total Wedding Package 1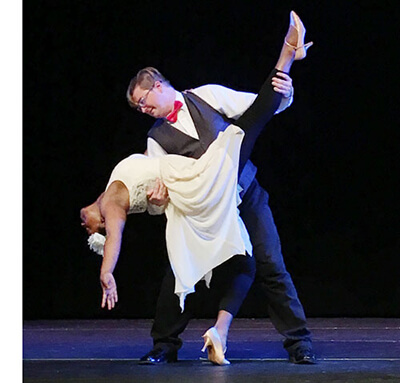 - Bride and Groom's special First Dance
- Father and Daughter Dance
- Mother and Son Dance
- Wedding Party Entrance Dance
You'll receive a special rate when booking all of the above!
Discount applicable towards package: 25% OFF

Total Wedding Package 2
- Bride and Groom's special First Dance
- Father and Daughter Dance
- Mother and Son Dance
Please inquire for rates, based on amount of classes.
Discount applicable towards package: 20% OFF