Summer Weekly Classes & Camps
Mariana's Dancing Studio is thrilled to offer a variety of summer camps and intensives for dancers of all ages and skill levels. Summer at MDS begins June 26th!
Registration is NOW OPEN! Register for classes by clicking here and selecting the classes your student wants to attend.
Multi Class Discount for Summer:
First class = $125.00
Second class = $116.25
Class #3 = $107.50
Class #4 = $98.75
Class #5 = $90.00
Class #6 = $81.25
Class #7 = $72.50
Class #8 = $63.75
Class #9 = $55.00

All payments due June 15th - ONE TIME PAYMENT FOR ALL SUMMER June 26th-August 2nd - MDS Team Classes Priced Separately)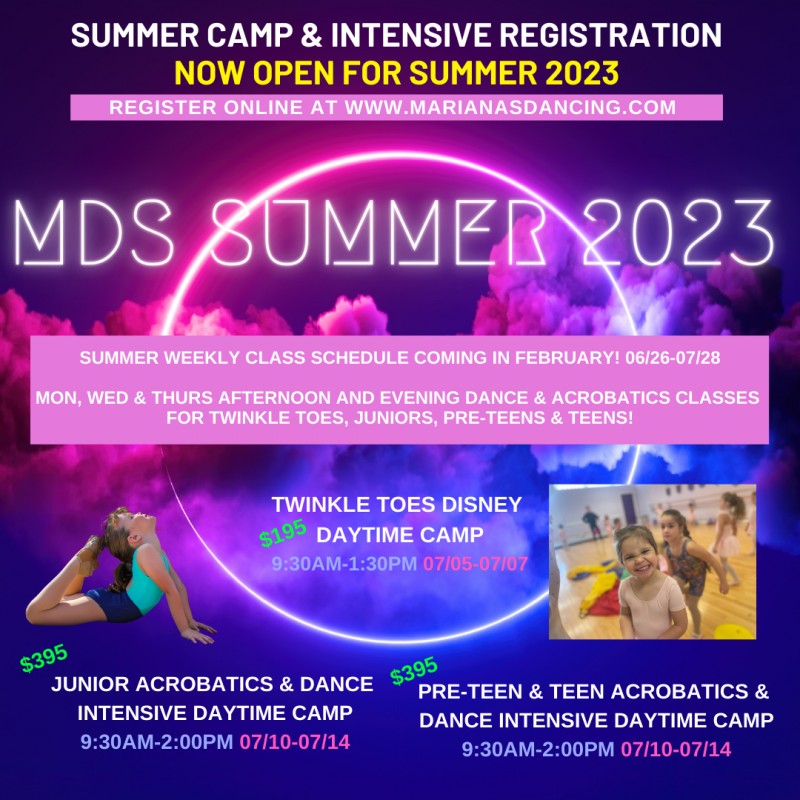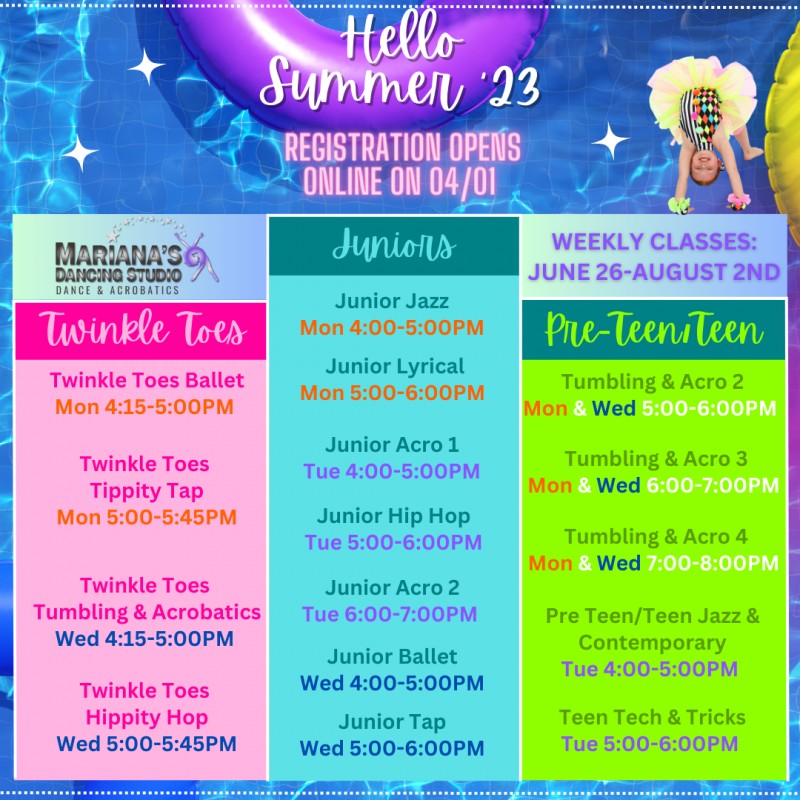 2023 Summer Schedule
[[placecode49]]