HOLIDAY SHOW , PRACTICE AND COSTUME INFO
*Holiday Show date : Saturday December 1st, 2018
ALL PARENTS: we need volunteers! please let Mariana know if you are available anytiome between 11Am and 8 PM on Saturday. We are also looking for volunteers to help set up on Friday , Novemebr 30th, 3:30- 7:30 pm please let Mariana know if you are around :) Thank you !
We are planning on different sections of the day for rehearsal. Please note below which time slot is your dancer expected to be at the studio.
11:00AM - end of day : All regular dance classes students ( Ballet, Tap, Jazz, Contemporary, Acro 2, Pointe, Musical Theatre etc: ALL studio dancers, except afterschool program and Newsies. As you come in, please get immediately ready to dance, costume pieces and all. The time listed here
1:30 PM - end of day: Newsies cast and Mt 1 and Mt 2
2:30 PM- end of day: All AFTER-SCHOOL program students.
3:30 PM - 3:45 PM : quick pre packed meal as dinner break ( sandwich, or alike: somethng quick and easy. Please no elaborate salads or meals)
Check List for all dancers: -water bottles,
- lunch and snacks,
- hair brush,
- deodorant,
- make up,
- dance shoes,
- black leotard and black shorts for girls
- black PLAIN athletic pants for boys. Boys will also need a white, plain crew neck t- shirt.
* 11:30 AM: REHEARSAL /PRACTICE : The dancers will be dropped off at 11;30 am and will stay with us until the second show is over. Parents can come and drop off things to them if need be.
GOOD BEHAVIOR IS EXPECTED AND REQUIRED, and like in all our shows, we reserve the right to ask a student to NOT participate if we consider he/she is being disruptive, disrespectful, not following rules or acting in any way which the studio finds not acceptable.
Performance Times
* 4 PM Show
* 6 PM Show
* Please note: ALL dancers will perform in both shows, BUT the AUDIENCE ( parents and family) will attend ONE of the performances, not both, based on our space limitations.
If your Last name starts with the letters A through N you will attend 4:00 pm show.
If your Last name starts with the letters O through Z you will attend the 6:00 pm show.
PARTICIPATION FEE: $50 per dancer. This should be paid by November 1st, with a check made out to: Mariana's Dancing Studio.
You can send the check with your dancer to us, or, you can mail it to:
PO Box 572 Ipswich MA 01938
This fee covers your dancer's borrowing costume pieces , performance fee and admissions( in other words, you do NOT need to buy tickets!)
We look forward to sharing some fun Holiday music and dancing with you and your family and allow you to get a glimpse of your child's learning!
End of the Show: ALL STUDENTS MUST RETURN ALL COSTUMES RIGHT AFTER THE SHOW. THERE WILL BE PARENTS AND TEACHERS ASSIGNED TO EACH GROUP COLLECTING THEM .
Costume Return : No matter how much of a rush you may be in, we need ALL costumes returned. NO EXCEPTIONS. Our system is affordable and convenient but it only works if you work with us.. complying with this request. Please check in with Costume volunteers/ staff who will have student check lists to mark your costumes being returned. Thank you !
***************************************************************
SHOW MAKE - UP AND HAIR: Hair should be in a bun, with lots of hairspray please.
make up should match dancer's skin, using foundation ( to deflect sweat and lights), rouge on cheeks, more than you would wear in everyday life, eyeliner , mascara and eye shadow. Lipstick: red and bright pinks only, MUST BE STAY ON LIPSTICK. NO LIPGLOSS PLEASE.
*******************************************************************

> WHAT DOES YOUR DANCER NEED IN HIS/HER BIN : ( Besides Costumes)
>
> - Dance clothes and dance shoes: all applicable.. jazz shoes, Eclipse half shoes, Tap/ ballet/ Pointe shoes. Tights ( bring extra pair!) . Black leotard ( bring extra if you have one) white cami tank shirt in case we need one. PLEASE PLEASE PLEASE LABEL ALL SHOES AND CLOTHING .
>
> -Bottled Waters : Long day! they will get thirsty! no color waters, no soda, no juice. Sorry. Venue policy.
>
> -Underwear : please , make sure all underwear is NUDE/ SKIN color . thank you.
>
> _Snacks : all peanut / nut free
>
> - Deodorant
>
> - Make Up : foundation to match skin tone, blush, stay on lipstick , mascara , black eyeliner, eye shadow. NO LIPGLOSS
>
> - Baby Wipes
>
> - Bobby Pins to match hair color
>
> - Safety Pins
>
> - Hair elastics to match hair color
>
> - Bun maker
>
> - Hair brush
>
> - Hair spray
>
> - Personal Mirror
>
>
> **************************************************************
> VOLUNTEERING
>
> We always need volunteers!!
>
WE ESPECIALLY NEED HELP AFTER THE SHOW TO COLLECT COSTUMES AND PROPS. YOUR HELP IS GREATLY APPRECIATED!
>
> We have lots of jobs you can be very helpful with!
>
> Each volunteer gets to save TWO seats of their choice ( either in the general area of in the vip area if you had purchased vip tickets )
> You will be given a volunteer reserved sign made by the studio .
>
> This is THE ONLY WAY to save seats. No seats will be allowed to be saved otherwise. Clothing, bags and people seated as an attempt to save seats will be asked to leave (people) or removed ( items)
>
>
MARCH AND JUNE SHOWS ONLY:
****IMPORTANT: ALL NEW TICKET INFORMATION
NOTE - (New) :As of September 2016, we will be requiring a $110 Show Fee. This Fee will cover all your Show Expenses( including all non -competition costumes), this fee allows you to bring however many audience members you wish.( regular seats)
*VIP TICKETS: Don't wait in line, get early and preferencial seating. plus complimentary water: simply add $ 5 to the minimum required ( $110) per person. Example: one student who wants 6 regular tickets and 2 vip tickets would pay $110+$5 +$5= $120
*Siblings fee: If two or more siblings are dancing in the show , the Fee is $190 for two or more siblings.
*Saving Seats: we do not allow saving seats prior to the show. Jackets, coats and belongings will be kindly removed if left behind. Volunteers who help during costumes, clean up or production, however WILL be provided with special signs whihc they can place on the seats of their preference ahead of time. If you would like to volunteer, please email Mariana.
Your child will be provided with all costume pieces and a wonderful performance experience to remember!
Our two big shows of the year. These shows are held at a large professionally equipped Theatre Venue, with full lighting and Sound design, video recording and full costumes.

A DVD of the performance is available for purchase at $35 if ordered PRIOR to the Recital.
Details on Schedule, Specific Times and more will be posted as we get close to each recital.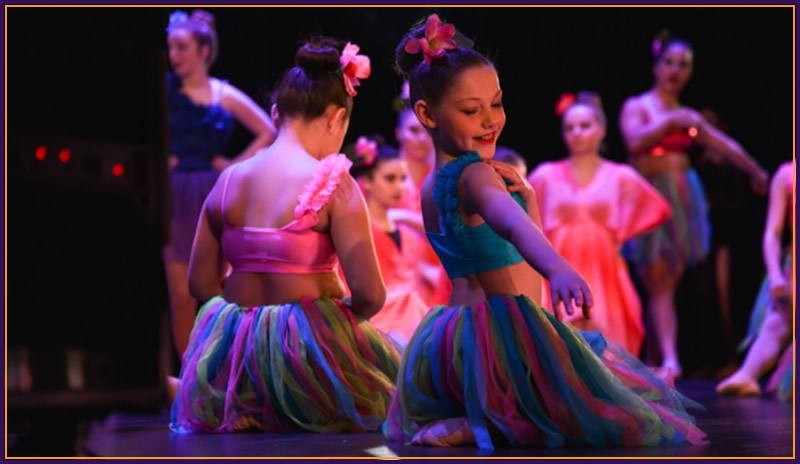 SHOWTIME, COSTUME DAY AND REHEARSALS GUIDELINES
3 Day Process:
Day 1:
Costume pick up at the studio. You will be given a time slot to pick up your costumes. Costumes are only provided to students who have turned in ticket payments.

Day 2:
Rehearsal #1 : At Theatre, at determined time slots. There may be or not be a general Rehearsal to follow depending on showtime the next Day

Day 3:
Final Rehearsal / Show Day: We usually rehearse all together all day and the Show is at the end of the Day.
This process may have some variations depending on times, dates and venues.
Our Dance Recitals are extremely popular! Do not expect the "typical" Dance recital !!! We put on full fleshed Shows , full of entertaining Dancing, Music and full on performances that you will not forget!
You will be clapping and bouncing to the beat the whole time!
Recital and Rehearsals Rules
ALL STUDENTS UNDER 7 YEARS OLD MUST BE ACCOMPANIED BY A CHAPERONE AT ALL TIMES.

PLEASE BE ON TIME FOR ALL COSTUME DAY/PRACTICE SLOTS.

IMPORTANT NOTE: ALL COSTUMES SHOULD BE RETURNED RIGHT AFTER THE SHOW TO ASSIGNED STAFF. NO EXCEPTIONS. THANK YOU!!

COSTUMES WILL BE PROVIDED ON THIS DAY ONLY TO STUDENTS WHO HAVE THEIR COSTUME BINS AND WHO HAVE PURCHASED THE REQUIRED NUMBER OF TICKETS. DANCERS NEED TO BRING REHEARSAL DANCE CLOTHES AND THEIR LABELED COSTUME BINS TO THE STUDIO. EACH DANCER WILL ALSO NEED ONE OVERSIZED ZIPLOCK BAG, LABELED WITH THE DANCER'S NAME, FOR EACH SONG IN WHICH SHE IS PERFORMING. EACH DANCER WILL BRING HIS OR HER COSTUME TO THE SHOW. STUDENTS WITHOUT A STORAGE BIN OR WITHOUT ZIPLOCK BAGS WILL NOT RECEIVE COSTUMES.

It is each dancer's responsibility to take care and keep track of his or her costume and costume pieces.
Parents - Please help us teach our students to be responsible!
Important Note To All Parents And Dancers
Excellent behavior is expected from everyone involved during the whole Show production and practice days. Rudeness, bullying, mocking, negative attitudes, unwillingness to work hard, lateness, disrespect to teachers, director or assistants, running around the building unsupervised, touching/playing/climbing and other actions related to the venue's property, pushing, hitting, being verbally mean to others.. any and ALL of these are reasons for which a dancer's participation in the Show may be SUSPENDED. These rules apply to staff and parents as well. We pride ourselves in running the friendliest, warmest, most caring studio in the area. Please help us maintain our philosophy.
What To Bring
A big storage bin labeled with your name
Inside the Bin:
Dance clothes, dance shoes, (all applicable: jazz shoes, Eclipse half shoes, Tap/ballet/Pointe shoes. Tights (bring extra pair!) Black leotard (bring extra if you have one) white cami tank shirt in case we need one. PLEASE PLEASE PLEASE LABEL ALL SHOES AND CLOTHING .

Waters: Plenty of waters: no juices allowed. No colored waters. No sodas.

Underwear: please make sure all underwear is NUDE/SKIN color. Thank you.

Snacks: peanut free

Deodorant

Baby Wipes

Bobby pins to match hair color

Hair elastics: to match hair color

Safety pins

Bun Maker

Hairspray

Brush

Personal Mirror

Tissues, Baby wipes, make up remover

Make Up: foundation to match skin tone, blush, stay on lipstick, mascara, black eyeliner, eye shadow. NO LIPGLOSS

Show Make - Up and Hair
For a full makeup list, visit the above video in YouTube, and click on "SHOW MORE".
HAIR NOTE: Hair must be in a LOW BUN to the side of head and hair must be done in bun . We are taking professional pictures and everyone must look show-ready. (Hair part can be on right or left)
We encourage everyone to bring a light lunch and snack to eat during your down time!
Notes About Costumes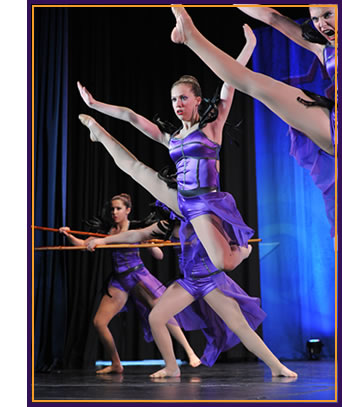 ALL STUDENTS MUST BRING A COSTUME BIN LABELED WITH THEIR NAME TO RECEIVE COSTUMES.
COSTUMES WILL NOT BE GIVEN UNLESS STUDENT HAS A COSTUME BIN AND HAS SUBMITTED TICKET PAYMENT.
This day is the ONLY day in which costumes will be distributed
Each Dancer needs an OVERSIZED ziplock bag for each routine they are in
Each Dancer will bring her costumes ready to go, and write name of routine on each ziplock bag which contains her costumes
It is every dancer's responsibility to take care and keep track of her costumes, costume pieces and props, if any. If any of these items are lost, the dancer's account will be charged for the lost item(s). Also, in some cases, we only have limited quantities of certain costumes and or pieces, and we cannot replace them in time for the show if lost. So, students will have to go onstage wearing an alternative costume that may not resemble the one worn by the group in that number. Please avoid this from happening by taking good care of the costumes.
Parents: please help us teach our students to be responsible!
* IMPORTANT, NO EXCEPTIONS: ALL COSTUMES MUST BE RETURNED RIGHT AFTER THE SHOW TO ASSIGNED STAFF MEMBERS.
Volunteering
Please email Mariana about volunteering.
We need volunteers for each day (Friday at the studio, Saturday and Sunday especially after the show)
We have lots of tasks you can be very helpful with! And each volunteer gets to save two seats of their choice, for which they will be given a Studio Reserved Sign.
THE ONLY WAY TO SAVE SEATS AHEAD IS TO VOLUNTEER. NO SEATS ARE ALLOWED TO BE SAVED OTHERWISE. CLOTHING, BAGS AND PEOPLE PLACED ON SEATS WILL BE REMOVED OR ASKED TO WAIT IN LOBBY UNTIL SHOWTIME.