Tuition & Fees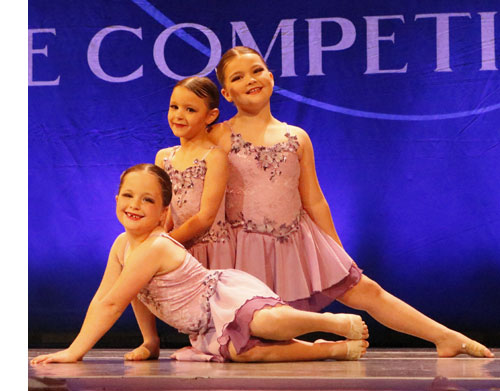 2021-2022 Tuition Information
Recreational, Twinkle Toes & Competetive Program Tuition:
Classes/
Week
Each Class Value
Monthy
(9 months)
Full Year Tuition
1 Class
$21.00
$84.00
$756.00
2 Classes
$19.00
$152.00
$1,368.00
3 Classes
$17.00
$204.00
$1,836.00
4 Classes
$15.75
$252.00
$2,268.00
5 Classes
$13.50
$270.00
$2,430.00
6 Classes
$11.75
$282.00
$2,538.00
7 Classes
$10.50
$294.00
$2,646.00
8 Classes
$10.00
$320.00
$2,880.00
9 Classes
$9.50
$342.00
$3,078.00
10+ Unlimited
$4.00 - $9.00
$360.00
$3,240.00
Private Class Tuition:
Half Hour Private Class
$40.00/Class
Half Hour Semi- Private Class
$25.00/Dancer
One Hour Private Class
$70.00
One Hour Semi-Private Class
$40.00/Dancer
Payment Options
Mariana's Dancing Studio offers two payment options:
Pay per Month (9 Month Installments) Card on File Charged the 1st of Each Month for September through May. Please note that vacations have been worked into the tuition, therefore, months will not be prorated.

Pay for Full Year (Registration Fee Waived) Amount Charged Upon Registration
Tuition Policies
Monthly Tuition will be charged automatically to the card on file on the 1st of each month or upon registration if past the 1st. Costume fees will also automatically be charged on due dates. Other payment methods are accepted as long as they are made prior to the 1st.

If dancers are enrolled past the 1st of the month, tuition will be due/charged upon registration.

Checks must be made payable to Mariana's Dancing Studio.

There is a $35 non-refundable registration fee per child is due annually. After the first child, any additional children will have a $30.00 registration fee.

Trials: Once a student is enrolled in one class, they may try any other class they would like to as a trial for no additional fee. Class enrollment is then transferrible if requested. If you would like to trial only one class, please reach out to us for arrangements.

Payment can be made by cash, money order, check or debit/credit cards, but monthly tuition will be charged to card on file if payment has not been submitted by the 1st of each month.

There is a $30 service fee for returned checks.

There is a 10% late fee, $10.00 minimum, for any payment overdue past 10 days or if credit card on file is declined and not updated on the 1st of any month.

If payment is later then 30 days and the card on file is declined after a second attempt, the student will not be able to participate in class.

All payments are non-refundable.

MDS requires each family to have one method of payment on file.

All electronic payments will be processed on the 1st of the month.
Payment Address
If sending by mail, all payments and forms should be mailed to:
Mariana's Dancing Studio
P.O. Box 572
Ipswich, MA 01938

Recital & Holiday Show Fees/Policies
For Holiday Show, (Pending COVID Status), each dancer will be expected to purchase one $50.00 Outfit/Costume.

For Holiday show, tickets will be available for purchase.

All Dance & Acrobatics Classes will perform 1 routine.

Each dancer in each routine will be ordered a Recital Costume tailored to their size to bring home and keep! $85.00/Costume.

Costumes payments will be made in 2 payments - $45.00/Costume Due on September 27th and $40.00/Costume Due on November 29th. If payments are not submitted prior to due date, card on file will be charged for full amount on each due date.

Dancers who join class(es) after September 27th, must pay costume fee in full upon registration.

Recital tickets will be available for purchase.

All Students must participate in our two performances unless approved otherwise by Director.
Withdrawals or Missed Classes
Class withdrawal requires a 30-day written notification.
Full payment is due regardless of illness, holidays, or inclement weather.
Students can make up missed classes by attending a similar class up to two (2) weeks after the absence.

Discounts
The 2nd student in an immediate family is given a 5% discount on tuition. The 3rd student is given a 10% discount on tuition. The sibling discount is applicable to the student with the lowest tuition rate.

Private Lessons
Mariana's Dancing School does offer private lessons. Tuition is charged per month and due by the 1st along with tuition.
Please contact us for information.