Recreational Dance & Acrobatics Program
Welcome to our Recreational Dance & Acrobatics Program
Are you wanting your child to start dancing?
Is your child naturally movement and rhythm oriented, and you have a gut feeling he/she would love to dance?
Did your child try out several sports and other activities, but has not found his/her niche yet?
Does your child feel uneasy about their friends at school and is looking to be accepted for who they are, and not be prey of the typical stresses and pressures surrounding school friends?
Is your child mesmerized by watching dance TV shows or videos?
Has your child danced before and is now looking to get back into it?
Did your child attend dance classes but wasn't thrilled about the studio they attended and their environment/ philosophy?
Are you looking to provide your child with a healthy way to stay active, social and spark their creativity?
Does your child put on "shows" in your living room?
If you answer "YES!" to any of the above, and/or if you have any other motivation for which you would like your child to get involved in dancing, we have a program for you!
MDS' Recreational Dance & Acrobatics Program will spark a new passion in your child. It will provide him/her with all the technical and artistic elements needed to learn the love of dancing, in any style he/she may prefer.
Jazz, Lyrical, Ballet,Tap, Musical Theatre, Contemporary, Acrobatics, Hip Hop, Ballroom, and Dance Tricks are some of the many styles we offer to choose from, and any combination of them is also possible.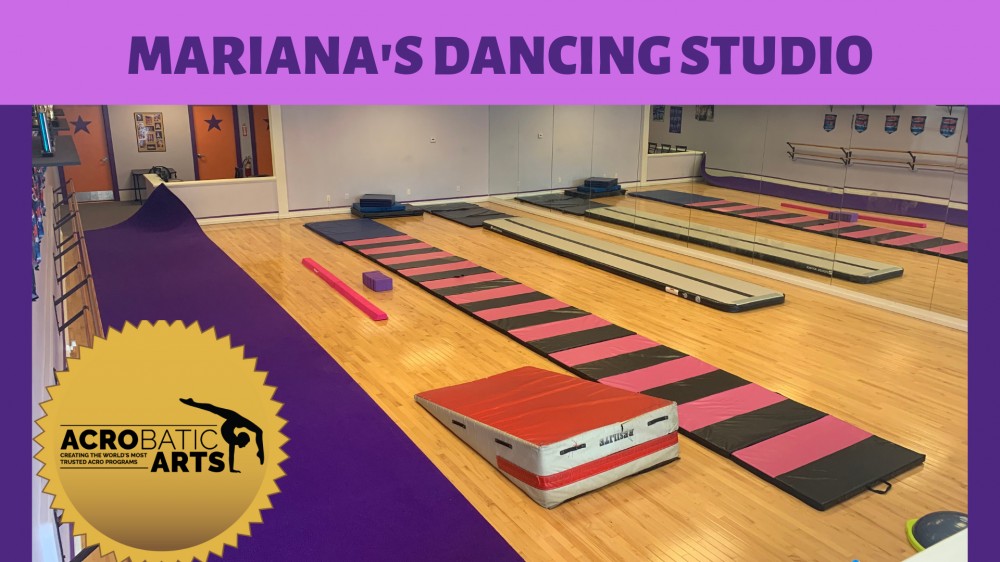 Why Dance with Mariana's Dancing Studio?
Because we provide the full experience: Dancing instruction with passion; Acrobatics Instruction by a certified instructor following Acrobatic Arts curriculum, personalized attention, within the friendliest, warmest studio environments around. We will provide the strongest elements for your child to thrive and grow their self confidence to levels that you, as a parent may have not thought possible.
Also, because we have a large amount of students who have been with us for over, 4, 5, 6, even 10+ years! Many stay with us until graduating from high school, having made friends for life and calling our studio their second home; a place where they feel safe and free to be themselves.
Join Mariana's Dancing Studio and have your child be part of an experience that they will cherish for years to come.
REGISTER NOW and become a part of our growing dance family!