Announcements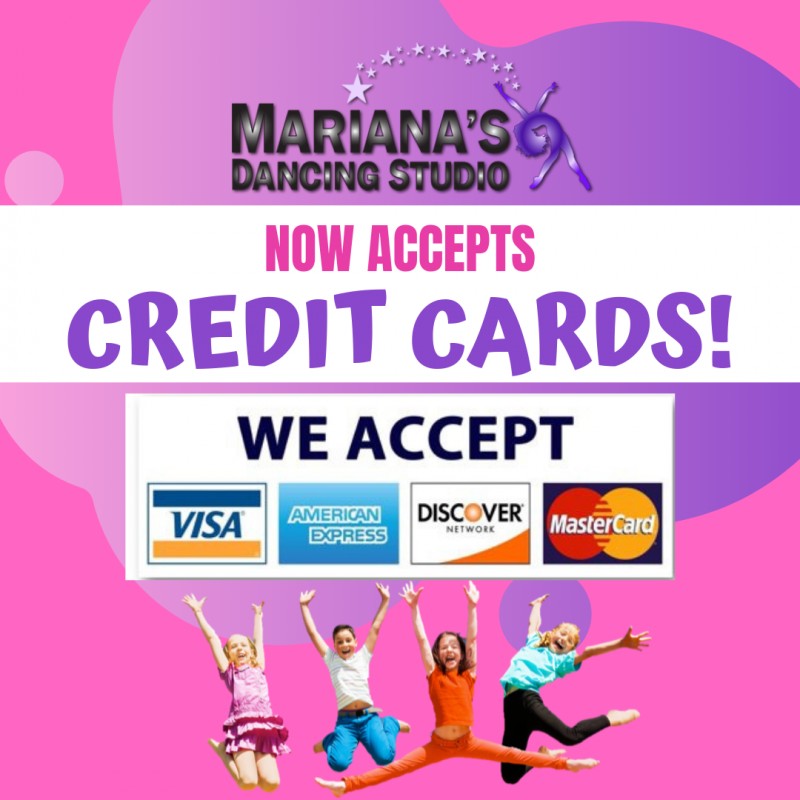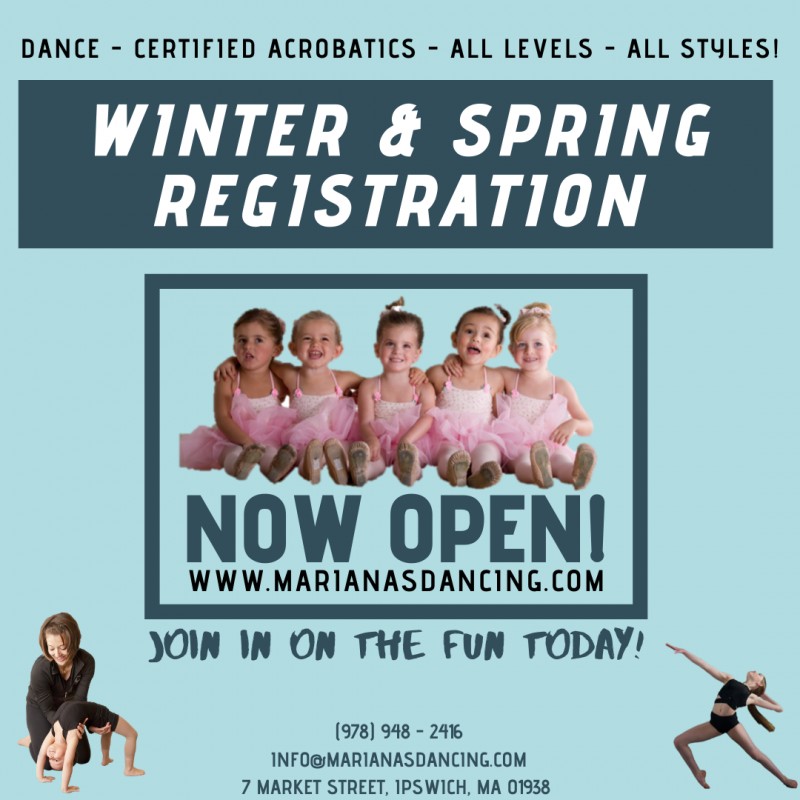 Recent Studio Updates
Website - We are excited to launch our new website. Look for special updates soon, including videos that highlight our programs and classes.
MDS App - Stay connected with our free MDS app! The app allows you to register for classes, view special events, receive push notifications and more! Simply visit your App store and search for "Mariana's Dancing Studio" to download.
Subscribe to Our Newsletters
It's easy! Just click here to sign-up for MDS news, delivered right to your inbox!
Competitive Team Auditions
Please contact us at info@marianasdancing.com to schedule a private audition.
After-School Program for the 2019-2020 School Year
MDS After-School Program is offered to boys and girls in the 1st, 2nd, 3rd, 4th, or 5th grades. This is a great opportunity for busy parents to extend their children's day by getting them involved in the art of dancing and stage-performing during after-school hours.
Transportation details for the program are currently being worked out with the schools, and information will be published once they are determined. Look for flyers at both Winthrop and Doyon schools and visit our After-School program page for more information.

Choreography Services
Mariana's Dancing Studio offers custom choreography services for special events: Musicals, School shows, Fashion Shows, Corporate events, Special Birthday parties with themes, Bar / Bat Mitzvahs, High School reunions and more. Please email info@marianasdancing.com or call (978) 948-2416 for more information.

Private Lessons & Group Packages
Private lessons in all dance styles are available upon request. Email info@marianasdancing.com or call (978) 948-2416 with your requests.
Country clubs and residence groups packages classes are available in all styles, including Ballroom: Offer your members a fun experience to re-connect and stay active! Email info@marianasdancing.com or call (978) 948-2416.